Posted by Lee Padgett on 3rd Jan 2023
Spartan Equipment is proud to offer a wide range of different skid steer buckets for sale, from basic dirt buckets to highly specialized stump and tine buckets.
Here's what they offer.
Low Profile Buckets
Our low-profile skid steer loader bucket attachments are available in a range of sizes between 60" and 84". They are ideal for light excavation and loading purposes, and are configurable with or without teeth.
These sorts of skid loader attachments also offer a higher degree of visibility because the buckets are "flatter."
Our low-profile buckets are also made with wear bars for extra durability and are powder-coated for wear and corrosion resistance.
Long Bottom Buckets
Long bottom buckets are highly versatile skid steer attachments that can be used to tackle a wide range of tasks from loading to grading. Since they have longer bottoms, they excel at the latter.
Like our low-profile buckets, our long bottom buckets are also available in sizes ranging from 60" to 84" and are configurable with or without teeth.
They are also made with wear bars, are powder coated, have a better degree of rollback for superior visibility, and feature reinforced sides and cutting edges.
Track Duty Buckets
Our track duty buckets, available in sizes between 66" and 84", are made to withstand the greater forces produced by heavier track loaders. Like other skid steer bucket attachments, our track buckets are perfect for lifting and loading materials, excavation, grading, and much more.
They are also powder coated, configurable with cutting edges and tooth bars, and feature wear bars to extend their lifespans.
Snow & Litter Buckets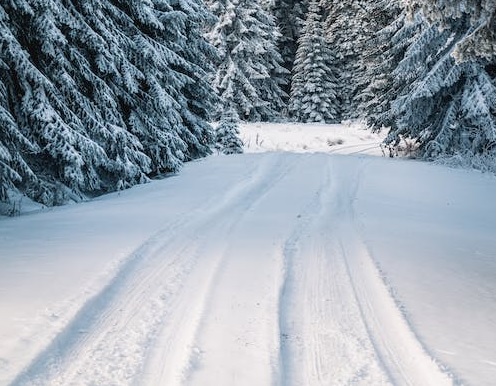 Our snow and litter buckets are available in sizes ranging from 66" to 100" in width and are specialized for snow and lighter-duty litter removal.
These are the bucket attachments to choose when you need to clear a lot of snow or debris quickly and efficiently.
Snow and litter buckets have deeper designs that are more suitable for moving volume more efficiently than weight. If you need to move a lot of volume instead of very heavy materials, choose a snow or litter bucket attachment.
Combination Buckets
Combination buckets bring you the best of both (or shall we say several) worlds. Ours are made with top-quality steel, oversized points, and are configurable with or without tooth bars.
They are ideal for grappling, backfilling, dozing, lifting, loading, moving, dumping, grading, digging, and more. The unique clamshell design makes it possible to manipulate objects and loads with greater dexterity than a standard bucket attachment would allow.
These are among the most versatile of all skid steer buckets for sale, able to fill the roles of several different skid loader attachments simultaneously.
Concrete Buckets
Our skid steer concrete bucket attachments, available in both ½ yard and ¾ yard configurations, do one job and do it well: they are highly specialized for pouring concrete easily, efficiently, and accurately.
These skid steer attachments are designed to help you declare independence from third-party contractors. They feature a high back that is "splash-proof" and makes it easy to pour without spillage, too.
We also sell concrete chutes in addition to these concrete buckets.
High-Dump Buckets
Our high-dump buckets, like our concrete buckets, are fairly heavily specialized. They provide 3 extra feet of dumping height, making it much easier to load materials and then dump them into a waiting bed for transportation.
Our high-dump buckets feature extra tall sides for better capacity and loading and have protected cylinders which makes maintenance easier.
If you need to move large quantities of stone, grain, ore, wood, or other loose materials, quickly, efficiently, and in huge volumes, a high-dump bucket will pay for itself in no time.
Rock Buckets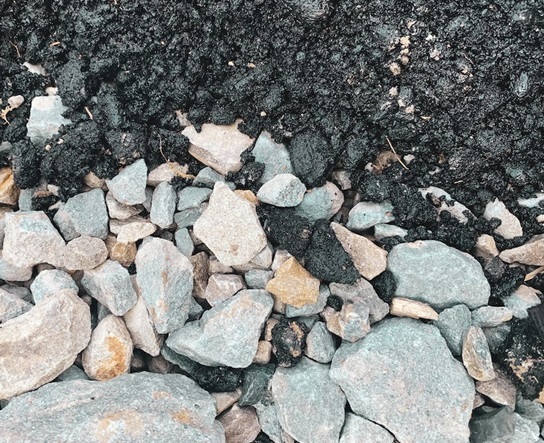 Here at Spartan Equipment, we sell both smooth-edged and toothed buckets for rocks. Rock buckets are specialized for moving large quantities of rocks or boulders easily and efficiently while allowing loose material to filter through the bottom and sides of the bucket.
In fact, they are expressly specialized for digging into loose earth and sifting out the rocks, and they are much more durable than tine buckets for the purpose. Whereas tines can be broken off in exceptionally tough dirt, rock buckets are perfect for digging in and shaking out the boulders.
Stump Buckets
Stump buckets, available here in both bucket and articulated hydraulic grapple configurations, are highly specialized for one specific purpose: to rip gnarled stumps out of the ground, roots and all.
Although they are perfect for uprooting stumps, our stump buckets can also be used to pull up light concrete sidewalks and even dig shallow footings. Our hydraulic stump buckets are also great for grappling debris and stumps and carrying them away, making them even more versatile.
Tine Buckets
Tine buckets, almost not even buckets at all, are like a slightly more specialized version of a bale spear. These are the attachments to choose when you need to clear large quantities of brush, straw, or hay.
Grapple Buckets
Grapple buckets are one final and highly specialized (but very versatile) class of skid steer buckets. These consist of a bucket base with one or two individually manipulable hydraulic tines.
They are perfect for grappling with boulders, construction debris, brush, logs, pipes, and other irregular loads, and excel at dragging, lifting, moving, loading, and more. They're also great for disaster cleanup, especially in flooded areas, as the slotted bucket bottom allows water to drain through when lifting materials.
Learn More about Skid Steer Buckets for Sale
All Spartan Equipment skid steer buckets for sale are proudly made in the United States with top-quality American steel, not cheap Chinese imported steel.
Our skid steer attachments will Never Surrender, and most are covered by generous warranties as well as eligible for free ground shipping.
Whether you need to lift and load earth, excavate to lay a foundation, or clear a large quantity of snow or roots, our skid steer buckets for sale can get the job done.
Shop through our collection and get in touch with us at 1-888-888-1085 if you have any additional questions.