Our Mini Skid Steer Snow/Dozer V Blades meet the high performance standards that are needed in today's competitive market. Each blade design has been tested to see that productivity and durability is the number one reason you will want a Spartan Equipment blade. Whether you're plowing through snow, moving earth, or back filling trenches using our V-blade will make your job at hand less time consuming. The V-Blade allows you to have the same angles as our other dozer blades and more! All V-Blades come with trip springs, skid shoes, replaceable cuffing edges and a lock-out pin for dirt and gravel work. All blades are shipped assembled. These blades do NOT have hydraulic angling features. You must manually pin the blade into the desired positions available as shown below.

Each blade offers many features as standard equipment. We offer replaceable cutting edges, skid shoes, and trip springs standard on all of our blades. An optional blade extension can be added for additional height (Please be sure to add this option before adding to your cart). Our rubber cuffing edges let you move material over any surface that requires a lighter touch. If you chose to go with a manual blade simply pull one pin and the blade can be moved freely to one of five positions.
(Please Note that machine shown in images is NOT included only Dozer Blade.)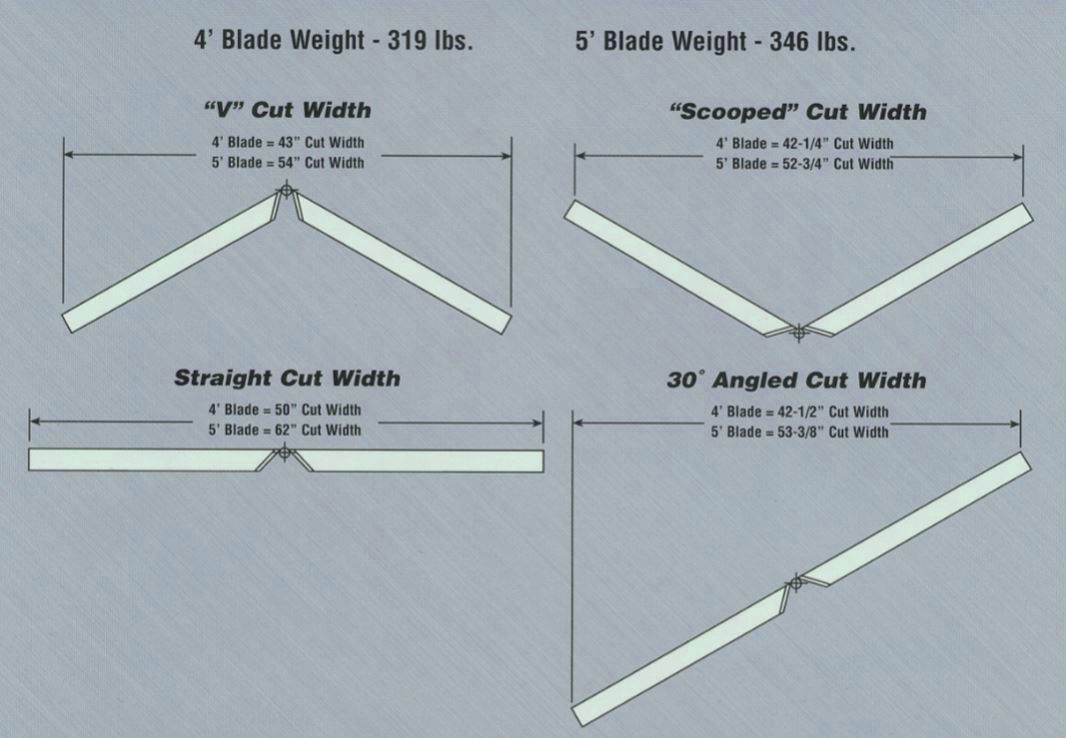 Width:
48"
Manual Angle:
30° Left and right 42.5" Cut Width
Cutting Edge:
.5" x 6" Replaceable Bolt On
Weight:
319 lbs
Trip Springs:
2 Adjustable
Trip Lock:
Standard
Skid Shoes:
2 Adjustable
Blade Height Less Extension:
22"
Blade Height With Extension:
30"